Whether you are looking to rent ice as a hockey or figure skating organization, or you are looking for a fun and unique way to plan celebrations, field trips, fundraisers or other special events, Idaho IceWorld is the place to rent! IceWorld has two NHL regulation-sized ice rinks with ice times available to rent for private functions. 
Rates
Ice rental rates are per hour, plus tax. 
October 1, 2023 – September 30, 2024
Monday - Friday               Open - 5:00 p.m.              $260.00/hr.
Monday - Friday (Special Rate) 8:00 a.m. - 12:00 p.m. $180.00/hr.
Monday - Friday               5:00 p.m. - Close              $306.00/hr.
All day Saturday and Sunday                                    $306.00/hr.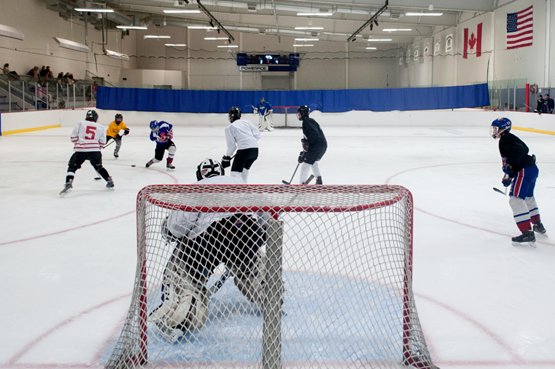 Scheduling Ice Times and Payment
Private rentals are on a first-come, first-served basis and are subject to availability.
Reservations are taken no less than 10 days in advance of rental date.
To secure a reservation, an initial payment of $130.00 per sheet of ice reserved, is required at the time of booking.
Final payment is due in full no later than 30 days prior to the reservation date. If final payment has not been received by this time, the reservation will be cancelled, and a processing fee will be charged for each sheet of ice that was reserved. 
Cancellations
Cancellations made 30 days prior to the reservation date will be provided a full refund, minus a $130.00 cancellation processing fee, per sheet of ice reserved.

Cancellations made within 30 days of the reservation date, will not be refunded.

 
Additional Information
A certificate of insurance listing the City of Boise as additional insured is required. Additional information will be provided at the time of the booking.
Hockey goals are complimentary, based on availability. 
Hockey equipment is not provided. 
Skate rentals are available for an additional $4.00 per person (no discounts, coupons or promotions can be applied towards the cost of skate rentals). 
If you are interested in making a private ice rental, please complete the Contact Us form below:
Contact Us
For questions or more information, please contact us via email or call (208) 608-7719.