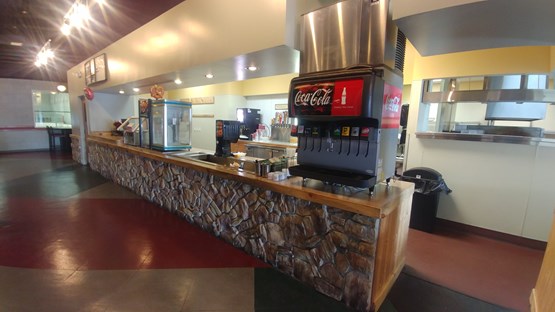 Located next to the Main Rink.
Pilot's Lounge hours of operation:
Monday through Thursday 4 p.m. to 9 p.m.
Friday 4 p.m. to 10 p.m.                  
Saturday 7:30 a.m. to 9 p.m.           
Sunday 8 a.m. to 10 p.m. 
Menu:
Hot Dogs/Chili Dogs
Nachos
Soft Pretzels/Pretzel Bites
Breakfast Sandwich/Breakfast Burrito
Muffins
Soups
Yogurt
Guacamole with Tortillas/Hummus with Pretzels
Coca-Cola Fountain Products
Coffee
Cappuccino
Variety of Beers on Tap
Wine
Variety of Canned Cocktails 
Beer and wine sales will be available during all hours that we are open.